I am happy and proud to announce that my new book, DINING WITH A CURSED BLOODLINE is out now from Rochak Publishing.
It is available on Amazon here: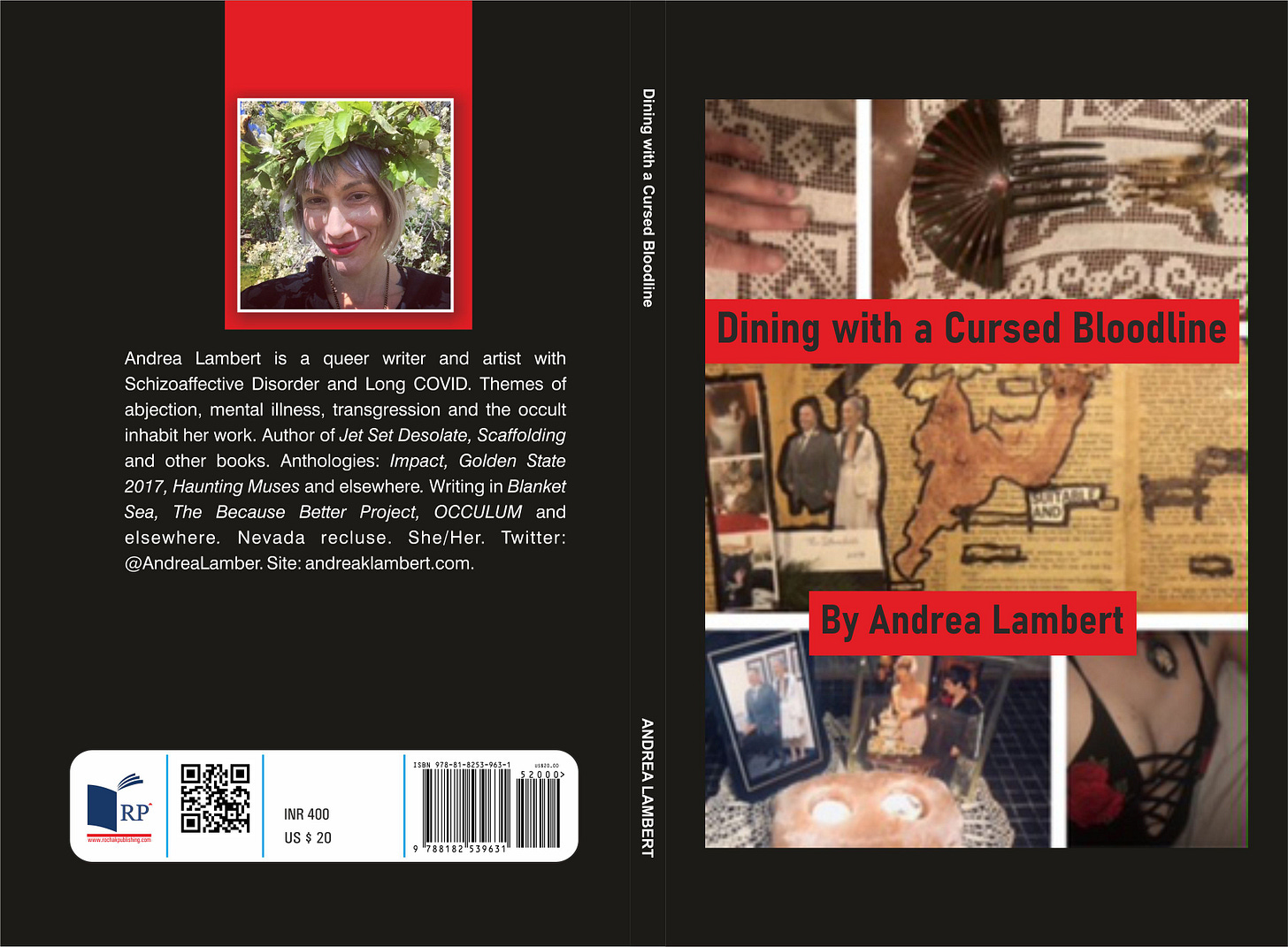 I'm also having a book party! Online, as COVID is terrible. My Long COVID is just getting worse.
Here is the Facebook Invite:
Alternate link if you don't Facebook:
Please enjoy.